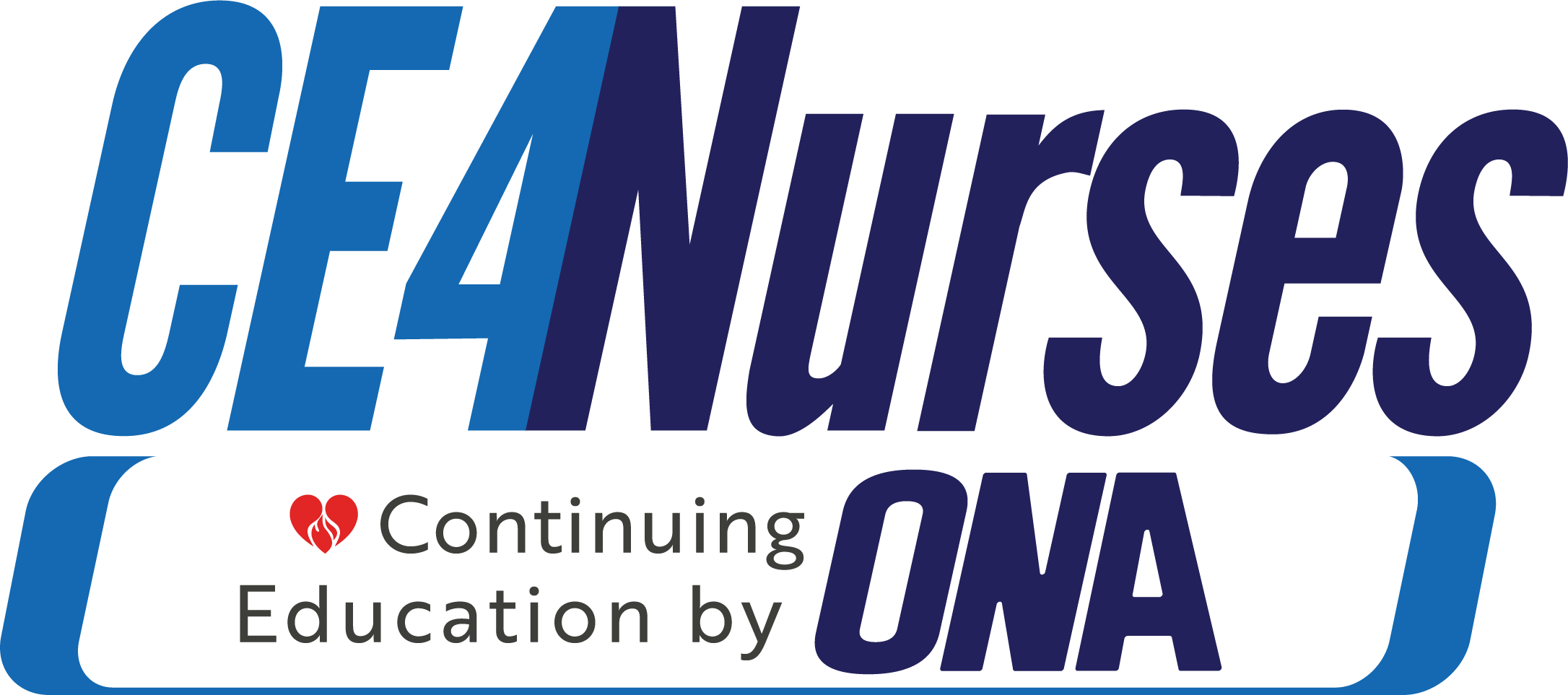 Prescribing Schedule II drugs in Ohio: Legal, Ethical and Fiscal Implications
This independent study has been developed for Ohio Advanced Practice Registered Nurses (APRNs) to gain knowledge and skill in regards to the Legal, Ethical, and Fiscal Implications of prescribing schedule II drugs (Chapter 4723-9 Ohio Admin Code) and other laws found in Chapter 4723 of the Ohio Revised Code specifically affecting APRNs.
Learning Outcome: After this course the APRN will have an increased knowledge and understanding of Legal, Ethical and Fiscal Implications of prescribing controlled schedule II drugs.
Criteria for Successful Completion:
Complete all 4 modules in the "Prescribing Schedule II drugs in Ohio: Legal, Ethical and Fiscal Implications".
Completion of the post-test with a minimum of a 75% score and submission of an evaluation at the end of the course.
3.5 Contact Hours of Category A (Nursing Law and Rules) and Pharmacology will be awarded for successful completion of this independent study.
This independent study was developed by: Sally Morgan and updated by Jan Lanier JD RN (content) & Joe Hauser MSN RN (e-development). This study was reviewed by Pete DiPiazza, DNP, APRN, BC-FNP.
Expires 1/1/2021
DISCLAIMER
Information in this study is intended for educational purposes only. It is not intended to provide legal and/or medical advice or to be a comprehensive compendium of evidence-based practice. For specific implementation information, please contact an appropriate professional, organization, legal source, or facility policy.
Laws and rules governing APRN practice can change frequently so it is highly recommended that you keep up to date by regularly checking the Ohio Board of Nursing website (www.nursing.ohio.gov).
There is no conflict of interest among anyone with the ability to control content of this activity.
The Ohio Nurses Association is accredited as a provider of nursing continuing professional development by the American Nurses Credentialing Center's Commission on Accreditation (OBN-001-91).
Components visible upon registration.