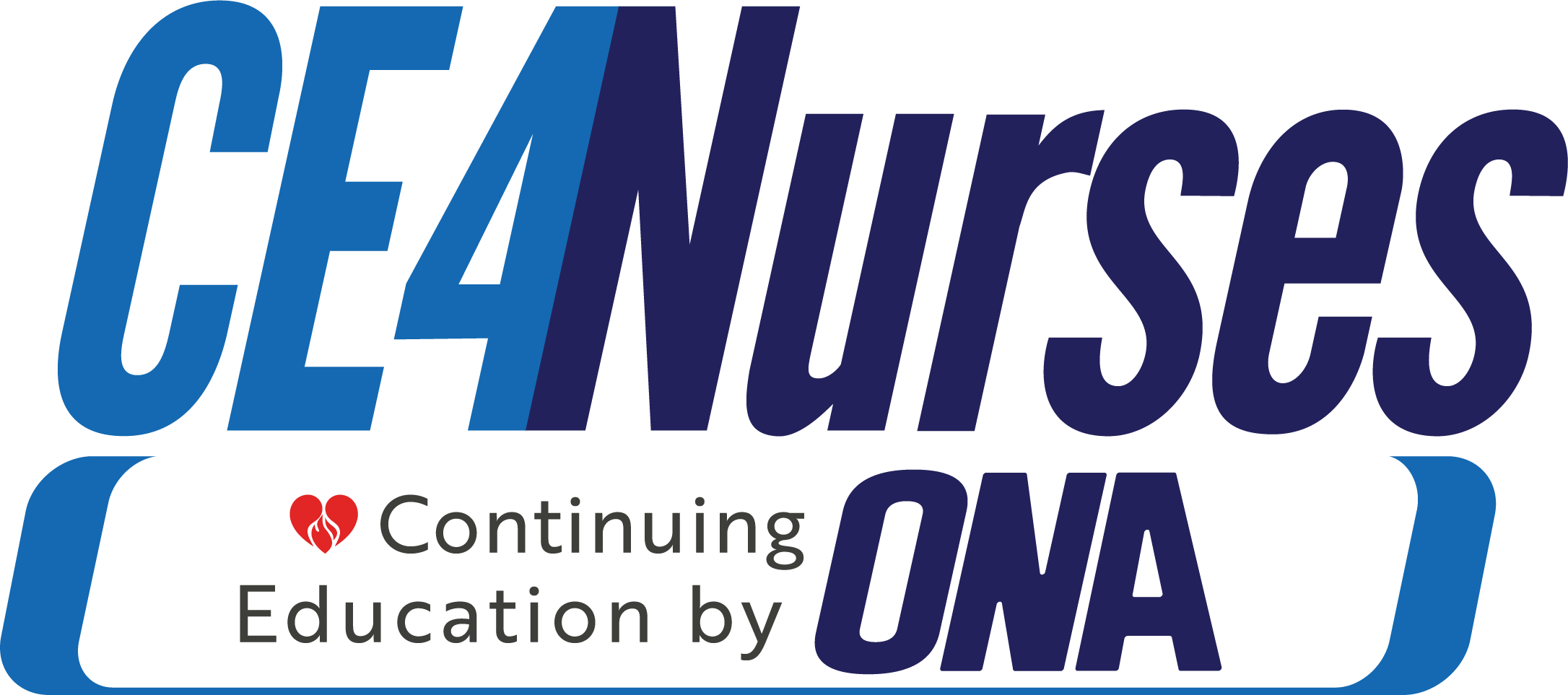 ---

---
Dr. Ernest J. Grant is the 36th president of the American Nurses Association (ANA), the nation's largest nurses organization representing the interests of the nation's 4.2 million registered nurses.
A distinguished leader, Dr. Grant has more than 30 years of nursing experience and is an internationally recognized burn-care and fire-safety expert. He previously served as the burn outreach coordinator for the North Carolina Jaycee Burn Center at University of North Carolina (UNC) Hospitals in Chapel Hill. In this role, Grant oversaw burn education for physicians, nurses, and other allied health care personnel and ran the center's nationally acclaimed burn prevention program, which promotes safety and works to reduce burn-related injuries through public education and the legislative process. Grant also serves as adjunct faculty for the UNC-Chapel Hill School of Nursing, where he works with undergraduate and graduate nursing students in the classroom and clinical settings.
Grant is frequently sought out for his expertise as a clinician and educator. In addition to being a prolific speaker, he has conducted numerous burn-education courses with various branches of the U.S. military in preparation for troops' deployment to Iraq and Afghanistan. In 2002, President George W. Bush presented Grant with a Nurse of the Year Award for his work treating burn victims from the World Trade Center site. In 2013, Grant received the B.T. Fowler Lifetime Achievement Award from the North Carolina Fire and Life Safety Education Council for making a difference in preventing the devastating effects of fire and burn injuries and deaths within the state.
An active participant in professional organizations, Grant is a past chair of the National Fire Protection Association board of directors and served as second vice president of the American Burn Association board of trustees. He also holds membership in Sigma Theta Tau and Chi Eta Phi. Grant served as president of the North Carolina Nurses Association from 2009-11. In 2002, ANA honored Grant with the Honorary Nursing Practice Award for his contributions to the advancement of nursing practice through strength of character, commitment, and competence.
Grant holds a BSN degree from North Carolina Central University and MSN and PhD degrees from the University of North Carolina at Greensboro. He was inducted as a fellow into the American Academy of Nursing in 2014. He is the first man to be elected to the office of president of the American Nurses Association.

---
Theresa Brown, PhD, RN, FAAN, a nurse, is the author of The Shift: One Nurse, Twelve Hours, Four Patients' Lives, which was a New York Times bestseller. Her third book will be released in spring of 2022. She is a frequent contributor to the New York Times and also writes for CNN.com. She has been interviewed on the NPR program "Fresh Air," and has appeared on "Hardball," and MSNBC live. Brown writes and speaks about nursing, health care and end of life care. She has a PhD in English from the University of Chicago. Her kids inspired her to leave academia and pursue nursing. It is a career change she has never regretted.

---
Congresswoman Lauren Underwood serves Illinois' 14th Congressional District and was sworn into the 116th U.S. Congress on January 3, 2019. Congresswoman Underwood is the first woman, the first person of color, and the first millennial to represent her community in Congress. She is also the youngest African American woman to serve in the United States House of Representatives.
Congresswoman Underwood serves on the House Committee on Veterans' Affairs, and the House Committee on Appropriations. Congresswoman Underwood co-founded and co-chairs the Black Maternal Health Caucus, which elevates the Black maternal health crisis within Congress and advances policy solutions to improve maternal health outcomes and end disparities. She also serves on the House Democratic Steering and Policy Committee. Rep. Underwood is a member of the Future Forum, a group of young Democratic Members of Congress committed to listening to and standing up for the next generation of Americans, the Congressional Black Caucus (CBC), and the LGBT Equality Caucus. As a strong supporter of addressing the gun violence epidemic, Congresswoman Underwood is a member of the Gun Violence Prevention Task Force.
Prior to her election to Congress, Congresswoman Underwood worked with a Medicaid plan in Chicago to ensure that it provided high-quality, cost-efficient care. She served as a Senior Advisor at the U.S. Department of Health and Human Services (HHS), helping communities across the country prevent, prepare for, and respond to disasters, bioterror threats, and public health emergencies. As a career public servant at HHS, she helped implement the Affordable Care Act — broadening access for those on Medicare, improving health care quality, and reforming private insurance. Congresswoman Underwood also taught future nurse practitioners through Georgetown University's online master's program. Congresswoman Underwood is a graduate of the University of Michigan and Johns Hopkins University. She graduated from Neuqua Valley High School and is a lifelong Girl Scout. She resides in Naperville, Illinois.
---
Dr. Deana Sievert has over 25 years of experience in nursing, with 15 of those years in various leadership roles. Sievert received her Bachelor of Science in Nursing degree from the University of Toledo/Medical College of Ohio Consortium, then obtained her Master of Science in Nursing degree from the Medical University of Ohio, Toledo. She received her Doctorate of Nursing Practice as a Nurse Executive from the Ohio State University. She is currently enrolled at Walden University in pursuit of her PhD in nursing leadership. Over her tenure, she helped lead ProMedica Toledo Hospital Campus to three consecutive years of being awarded Healthgrade's Top 100 Hospitals and in 2017-2019 a Top 50 Hospital. She currently serves as the President of Fremont Memorial Hospital and Fostoria Community Hospital and serves as the Chief Nursing Officer for the Acute Care/Provider division of ProMedica. She has oversight of the quality, safety, experience and clinical risk services of the division also. The ProMedica Center for Nursing Excellence reports to Sievert and is on a journey for advancing evidence-based care culture and healthcare provider well-being . She serves on several community boards, and participates in many professional organizations.
Cornelius Congress Panelists
Deborah Arms, PhD, RN
Deborah Arms has been practicing nursing since 1974. She has a BSN, MS, and PhD from The Ohio State University. Her special areas of expertise include working with children with disabilities, genetics, public health, health policy and administration. Deborah has experience as a clinical nurse specialist, faculty, and administrator. Worked for 15 years as Chief of the Division of Prevention at the Ohio Department of Health. She has a special expertise in strategic planning, health policy development, emergency preparedness, health promotion and risk reduction, environmental health issues, genetics, and leadership and management skills. She retired from teaching at Wright State University College of Nursing and Health as an Assistant Professor. Deborah has been a long time member of the Ohio Nurses Association where she is a legislative ambassador and a nursing advocate. Deborah is currently President of ONA the state constitute to ANA.
Kay Ball, PhD, RN, CNOR, CMLSO, FAAN
Kay Ball is a perioperative consultant and an adjunct professor (Otterbein University, Westerville, OH). She also is Past President of AORN and AORN Foundation. She authored 4 editions of Lasers: The Perioperative Challenge along with many chapters and articles on perioperative and healthcare issues. She lectures throughout the world on surgical smoke hazards and has recently helped convince legislators to introduce SB 161 on surgical smoke evacuation.
Debbie Cannon Freece, MS, RN
Former Executive Director of MODNA, Debbie has been employed as a Director of Nursing for a LTC facility, Project Director for the ODH Nursing Home Area Training Centers and self-employed Geriatric Nursing Consultant. Her belief in mentorship, education, volunteerism and health advocacy drives her commitment to the nursing profession.
Jeri Milstead, PhD, RN, NEA-BC, FAAN, ANA Hall of Fame
Dr. Jeri A. Milstead is an internationally known expert in public policy and the politics of health care. She is the founding editor/author of Milstead's Health Policy and Politics A Nurses Guide, 7th ed. (2022). She is Dean and Professor Emerita, University of Toledo College of Nursing.
Moderator: Khaliah Fisher-Grace, MSN, RN
Khaliah Fisher-Grace is Registered Nurse with balanced clinical and leadership experience, and a solid educational foundation. Khaliah obtained both her BSN and MSN in Healthcare Management from Kent State University in Kent, Ohio. She is a PhD Candidate at Duquesne University with a research interest health information technology use to enhance psycho social support for diabetic persons. Khaliah has worked as a Clinical Nurse, Adjunct Faculty, Nurse Assistant Trainer, Quality Improvement Nurse and Senior Quality Improvement Nurse. In these roles she has led transdisciplinary teams to develop processes that will improve safety and quality for patients at the individual hospital and health system level.
| Access Date | Quiz Result | Score | Actions |
| --- | --- | --- | --- |
Note: Using Google Chrome, Mozilla Firefox or Safari is recommended. You may lose some functionality if using Internet Explorer as your internet browser.